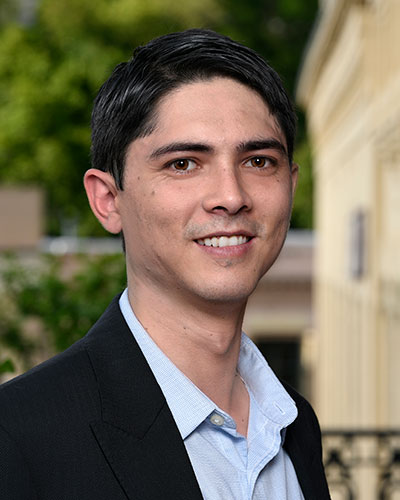 Office: (530) 272-7222 | Direct: (530) 205-4654
Lic. #01804034
Tyson Tucker serves as a Managing Director in Coldwell Banker Grass Roots Realty's Commercial Division (CBGRR). Mr. Tucker is consistently one of the top producing commercial agents in the region. Mr. Tucker has 13 years of experience in all facets of commercial real estate on both the principal and brokerage side of the business. He has been integrally involved in excess of $1B of commercial real estate transactions since 2006.
Most recently, Mr. Tucker served as the Director of Acquisitions at Berkeley Partners (www.berkeleypartners.com), a premier real estate fund manager for institutional investors which owns and operates over 5M SF of multi-tenant industrial real estate located across the country and has over $500M in assets under management. While at Berkeley, Tyson was directly responsible for managing a transactions team of 15 people, including analysts/associates, lease administration, transactions management, and in-house counsel. During his 18-month tenure, Tucker was directly responsible for over $150M in real estate acquisitions across the country. Tucker also led the firms disposition efforts where he directly marketed and sold properties in 8 different states totaling $130M. Mr. Tucker's other responsibilities included relationship management with the largest and most well-known brokers/owners/operators of commercial real estate. These relationships are invaluable and result in maximum exposure for all of Tucker's listings and a unique ability to find and unlock off-market opportunities for his clients.
Prior to originally joining CBGRR in 2013, Tucker served as an Associate in the investment sales department at Holliday Fenoglio Fowler, NYSE: (HF) in San Francisco where he was responsible for underwriting investment opportunities, packaging offering memorandum, new business development, and coordinating and managing the due diligence/sales process for large, institutional real estate sales and equity/debt placement. In his tenure at HFF, Tyson played a critical role on a team which completed $110M in institutional commercial real estate sales representing some of the largest and most reputable private equity real estate firms in the nation.
Prior to his time at HFF, Tyson served as an Associate for Industry Capital, a private equity real estate firm based in San Francisco which focuses on multi-tenant industrial acquisitions. While at Industry Capital, Tyson was directly involved in the purchase and management of $100M of multi-tenant industrial and retail assets located throughout the United States. His primary role was to source, underwrite, and perform due diligence on new acquisitions as well as assist in the overall asset management/leasing of the portfolio. Tyson also played an essential role in the firm's fundraising efforts which ultimately led to a major commitment by one of the largest public pension funds in the United States.
Tyson holds a B.A. in Economics from the University of California at Davis, where he graduated Cum Laude with a departmental citation from the College of Letters & Sciences.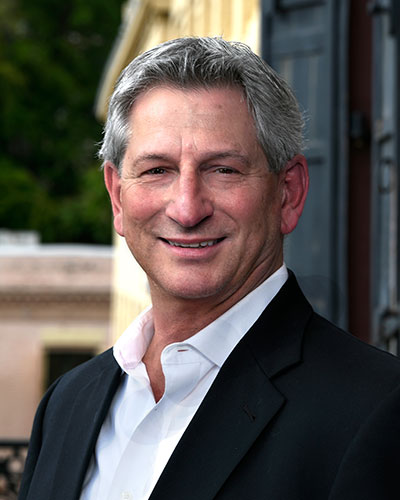 Office: (530) 272-7222 | Direct: (530) 205-4617
Lic. #01045855
Jon Blinder is a Commercial Real Estate Specialist with over 31 years of industry experience in leasing, strategic commercial acquisitions, land development and residential real estate. He joined Coldwell Banker Grass Roots Realty's (CBGRR) Commercial Division in 2012. Jon has managed over $250 million in sales during his tenure at CBGRR. And in 2014, CBGRR Commercial Real Estate Division commanded over 50% of all Nevada County and regional transactions.
The Union newspaper readers selected Jon as 2013's "Best Commercial REALTOR®" in Nevada County. He was also a Master's Club designee for 2014, as well as 2013.
Market dominance and professional awards are results of what Jon's real measure of success is—his client's trust in him with their ongoing business. A repeat client in the final stages of a third commercial building transaction, said, "Jon exceeded my expectations! It seemed that we faced insurmountable obstacles. He brought us back to the table, and presented real solutions that got this deal completed to the satisfaction of all parties." Jon combines in-depth market knowledge with very strong client advocacy. In his words, "There is no greater honor or affirmation than to have the opportunity to represent the same client over and over again."
Jon has lived and worked in Nevada County since 1988 and has served in a wide range of community benefit roles. He was a founding member of The Center for the Arts (www.cfta.org) and the Nevada County Arts Council (www.nevadacountyarts.org). In 2001-2002 Jon purchased, renovated and donated the Center for the Arts facility to that organization. He is the President of the Nevada County Arts Council Board, a Director on the Nevada County Economic Resource Council (NCERC) Board and is a member of the NCERC Tourist Committee. Jon is a graduate of the Nevada County Community Leadership Institute, a former Board member of the Nevada City Schools Foundation, serves on the Advisory Council for Hospice of the Foothills, and is a member of the Greater Grass Valley Chamber of Commerce.
Prior to coming to Nevada County he owned and managed the Washington Street Café and Catering, a wine bar and the second largest catering company in New York City.
Jon holds a bachelor's degree in political science from Washington University in St. Louis (class of 1975) and is a member of the California Association of Realtors.