Coldwell Banker Commercial Grass Roots Realty
Real Estate
Investment Sales, Leasing, and Consultation serving Nevada & Placer Counties, CA.

We are proud to introduce you to Coldwell Banker Commercial Grass Roots Realty. As part of the largest Real Estate Firm in Nevada County, we are focused on your commercial real estate needs. Our unique and extensive backgrounds in the commercial real estate industry (see bios) translate into superior results for our clients. We pride ourselves on our customer service, responsiveness, diligence, and superior underwriting/analytical & marketing skills. These are among the many reasons we have differentiated ourselves from our competitors and established ourselves as market leaders. Please take a few moments to see how our team, combined with the backing of Coldwell Banker's prestige and exposure, can assist you in the changing facets of your commercial real estate needs.
Local Company / National Reach
National exposure translates into local success. By leveraging the Coldwell Banker network, we are able to market a property nationally as well as regionally and locally, resulting in wider exposure to larger and more varied buy-pools, ultimately leading to maximum value for our clients. Our vast and varied experience within the industry has also resulted in direct relationships with investors and tenants across the country which has proved invaluable in our success.
Market Intelligence – Local, Regional and National
Coldwell Banker Commercial Grass Roots Realty's team tracks local, regional and national market data in a coherent and detailed manner which is unique to the area. We follow regional lease and rental rates, sales data and development projects. If you want access to this valuable information, our specialists are your best source. We publish this information in our Quarterly Newsletter. If you want to keep ahead of market conditions, subscribe to our newsletter – it's free.
We are a full-time, full service Commercial Real Estate Brokerage serving the region with contacts not available to local independent residential brokerages. Our team of commercial experts work together to offer a full range of services including sales, leasing, and consultation. Our service areas includes all of Northern California with an emphasis on Grass Valley, Nevada City, and the Greater Nevada County area. READ MORE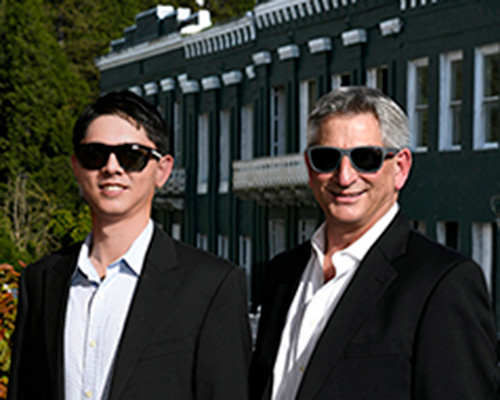 Jon Blinder
Managing Director
Lic. #01045855
Tyson Tucker
Managing Director
Lic. #01804034